Resources
Our Community Partners

Bradford Cook, Esquire, from the Diocese of Manchester, presents a check from the Bishop's Charitable Assistance Fund to Kelley Keith, COA's Exectuve Director, and John Filbin, COA's Treasurer. The funds are a contribution to the Judy Chapin Transportation Fund. February 11, 2019
OUR BUSINESS SPONSORS
Albee Automotive Services
Chadwick's Funeral Home
Clarke's Hardware
Scott's Yard Care
Carroll Concrete
North Cape Design Build
The Nutrition Counseling Center, Hope Damon, CDE
Colby Insurance Company
Colonial Pharmacy
Compass Travel
Jake's Market
Grantham Self Storage
Hannaford
Hodges Development Corporation
Terrapin Tours
Marshall's Garage
McCrillis & Eldridge Insurance
Rowley & Associates
Stifel
Stiles Associates
Stone Face Excavating
Therapy works
New London Inn
Scott's Yard Care
Summer Crest
Lake Sunapee Country Club
Harbor Light Realty
Sugar River Bank
Floor Craft
McGray & Nichols
Sunapee Cove
C.A. Miller, INC
Hager Investments
OUR COMMUNITY PARTNERS

Lake Sunapee Region Visiting Nurses Association and Hospice
New London Hospital
Community Action Program - www.bm-cap.org
First Baptist Church Food Pantry
Kearsarge Community Presbyterian Church: KLS Community Food Pantry
Our Lady of Fatima Catholic Church: Loaves & Fishes
Bradford Senior Center: Meals on Wheels - https://sites.google.com/a/bm-capes.org/elder-services/bradford
Wilmot Community Association: Senior Lunch
2017 - 2018 SENIOR LUNCHEONS in WILMOT
3rd​ ​ THURSDAYS​ at ​ 11:30​ AM
Oct 18, Nov 15,*​ Jan 17, Feb 21, Mar 21, & Apr. 18​
WCA Red Barn, WILMOT 64 Village Road, next to Wilmot PO
Suggested donations and fees: Seniors (60+): $5; ($2 CAP lunch + $3 WCA)
60 & Under: $9; ($6 ​fee ​ CAP lunch + $3 WCA)
Call COA 526 6368 to reserve a meal at least ​10 days​ prior to the luncheon
*​SPECIAL - Coffee & Carols at the WCA's Red Barn ​ ​EVENT *​ - 10:30​ AM, Thursday, Dec. 20!
celebrate the holidays with coffee, sweet treats & your favorite carols
(no reservations necessary, donations welcome, ​no​ lunch served)
If you would like to become a business sponsor of the COA please find more information here.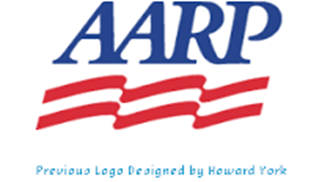 URGENTLY NEEDED:
TAX PREPARATION VOLUNTEERS
AARP Tax-Aid Program
The AARP Tax-Aid program needs additional volunteers for income tax preparation in New London, Andover, and Newport. Volunteers of all ages and backgrounds are welcome. You do not need to be an AARP member or a retiree to volunteer.
"The AARP Tax-Aid program is a wonderful resource for the American taxpayer.", says Ron Koron, local coordinator. "AARP Tax-Aid volunteers get a great deal of satisfaction from helping people deal with the challenges of preparing their tax forms. If you want to help others with their tax returns, this is the program for you."
Individuals are needed who have some basic income tax preparation experience together with good computer skills. AARP Tax-Aide volunteers receive comprehensive training in cooperation with the Internal Revenue Service. Volunteers will work two half-days a week beginning February 1, 2019. After training and passing a written test (open book), you will become certified to prepare tax returns. If you are interested, call Ron Koron at 526-8018 or Jeff North at 748-7441.