Programs
In order to conserve resources and remain fiscally responsible, we are no longer printing a monthly newsletter. Please contact COA at 526-6368 if you would like to be emailed a monthly program list.
UPCOMING PROGRAMS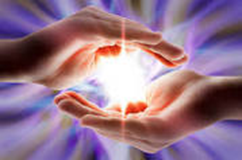 Shamablla Reiki with Linda Luck - Tuesday, April 28th
Appointments from 10:00am to 3:30pm
Linda Luck of "Lady Luck healing therapies" will be accepting appointments for Shamablla Reiki at the Chapin Senior Center on the fourth Tuesday of each month. During the Reiki sessions, Linda will be checking the Chakras (energy centers) of clients to look for blockages in their energy system. Upon the completion of the session, she will review what was found concerning the Chakras and give the client paperwork explaining what any blockages mean for the client's health and what can be done about it. Shamballa Reiki works on energy concerned with mental, emotional, physical and spiritual health. Sessions are 15 minutes in length and the cost is $15 per session. Please contact the COA at 526-6368 for an appointment.