Programs
In order to conserve resources and remain fiscally responsible, we are no longer printing a monthly newsletter. Please contact COA at 526-6368 if you would like to be emailed a monthly program list.
CBD Oil – It's Uses, Benefits & Risks
Tuesday, February 18th at 10:00am
Christopher R. Lopez, ParmD, BCACP, CDE
Cannabidiol (CBD) oil has been touted for a number of health benefits. But it's important to know it's uses, benefits and risks. Join New London Hospital pharmacist Christopher Lopez to learn more about CBD oil.
Call COA at 526-6368 to register.
_____________________________________________________________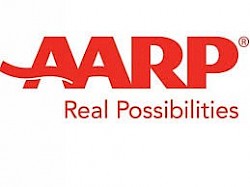 AARP Presents - "The best defense against being a victim of frauds and scams is education"
Tuesday, March 3rd at 10:00am
(Snow date March 31st at 10:00am)
Presented by AARP trained "Fraud Fighter" Marc Boyd
Every day, millions of Americans lose their hard-earned money to identity theft, investment fraud and other types of scams. Last year alone, 12.6 million were victims of identity theft. AARP New Hampshire Fraud Fighters and the Chapin Senior Center are hosting a presentation to teach people the three Rs of fraud: recognize, resist and report. Marc will present and discuss an overview of local and national fraud trends, the Con Artist Playbook, prevention, available resources.
Please call COA at 526-6368 to register.
______________________________________________________________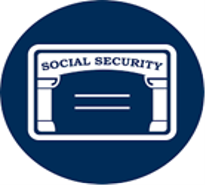 Savvy Social Security planning; What Baby Boomers Need to Know to Maximize Retirement income
Tuesday, March 24th from 12:00pm – 1:00pm
Jon Bicknell, Certified Financial Planner, Cetera Advisors
Social Security is far more complicated than most people realize. The decisions baby boomers make now can have a tremendous impact on the total amount of benefits they stand to receive over their lifetime.
To help baby boomers better understand the Social Security system, this workshop will cover:
- 5 factors to consider when deciding when to apply for benefits
- When it makes sense to delay benefits -- and when it does not
- Why you should always check your earnings record for accuracy
- How to estimate your benefits
- How to coordinate benefits with your spouse
- How to minimize taxes on Social Security benefits
- How to coordinate Social Security with your other sources of retirement income
Seating is limited and reservations are recommended. Individuals may reserve space by calling COA at 603-526-6368. A light lunch will be served.