Programs
In order to conserve resources and remain fiscally responsible, we are no longer printing a monthly newsletter. Please contact COA at 526-6368 if you would like to be emailed a monthly program list.
AUGUST PROGRAMS

Zentangle
with Deborah Coffin
Tuesday, August 20th
9:30am – 11:30am
Zentangles are miniature pieces of unplanned, abstract, black and white art created through a very specific method from a collection of simple, structured patterns called tangles. Deborah will guide you through the entire process! Please call COA at 526-6368 to register.
________________________________________________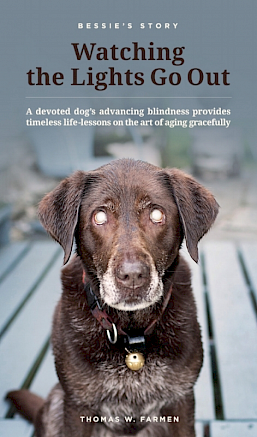 Tuesday, August 20th at 1:30pm
Please call COA at 526-6368 to register
BESSIE'S STORY - Watching the Lights Go Out is an inspiring story about a charming, brave, unpretentious chocolate Lab who gradually loses her eyesight. The author, Thomas Farmen, chronologically leads the audience from the original diagnosis of terminal blindness for his beloved four-year-old pet through the two-and-a-half-year transition to sightlessness. In the process, Bessie unwittingly becomes an expert mentor and teacher for the high-wire act of growing older with grace and optimism.
________________________________________________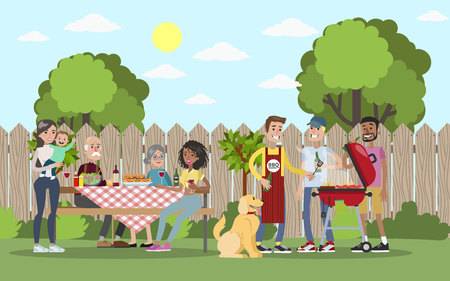 COA volunteers are invited to a SUMMER BARBEQUE
Thursday, August 22nd
12noon at the New London Historical Society
Please call COA at 526-6368 by Aug. 15th to RSVP.
Enjoy a traditional BBQ of hamburgers, hot dogs, potato salad, watermelon and more!
________________________________________________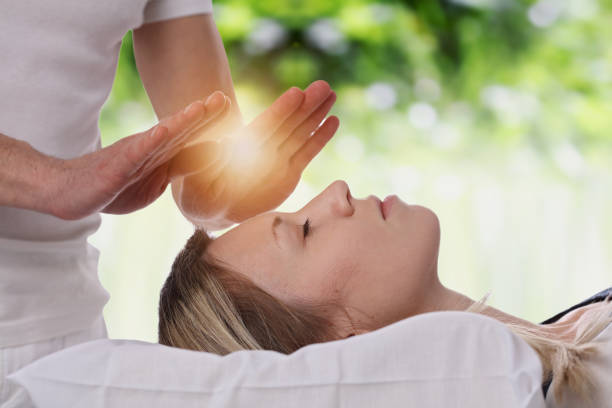 Reiki Sessions at COA
Appointments on Tuesday, August 27 from 10:00am - 3:00pm.
Please call COA at 526-6368 to schedule an appointment.
Linda Luck of "Lady Luck healing therapies" will be accepting appointments for Shamballa Reiki at the Chapin Center on the fourth Tuesday of each month from 10:00am-3:00pm.
During the Reiki sessions, Linda will be checking the Chakras (energy centers) of clients to look for blockages in their energy system. Upon the completion of the session, she will review what was found concerning the Chakras and give the client paperwork explaining what any blockages mean for the client's health and what can be done about it. Shamballa Reiki works on energy concerned with mental, emotional, physical and spiritual health. Sessions are 15 minutes in length and the cost is $15 per session.
_________________________________________________
Tom & Tom's Men's Discussion Group - Mondays at 8:45am
We want to hear your stories and we'll share a few of our own. Come visit over an endless cup of coffee! This is a walk-in program.
French Discussion Group - First and Third Mondays at 4:15pm
Join this casual, friendly group to practice your language skills and have fun. Participants at all skill levels are welcome! This is a walk-in program.
Chair Exercises - Mondays and Fridays at 10:15am
This low impact exercise program is perfect for those looking for an easy, effective exercise routine. This is a walk-in program.
Walking at Proctor Academy Gym - Monday through Friday at 8:30-10:00am
Please call COA at 526-6368 for more information. This is a walk-in program.
Outdoor Recreation for Seniors - Tuesdays at 10:00am
Join this active group to bike, hike, kayak and more! Please see the weekly schedule listed at www.coachapincenter.org or call COA at 526-6368.
Memoir Writing Group - Tuesdays at 10:00am
This is a walk-in program.
Walk-In Painting Group - Tuesdays at 1:00pm
Bring your current painting project to work on. This is an informal group and we'd love to have you join us. This is a walk-in program.
Gentle Yoga – Second and Fourth Tuesdays from 3:00-4:00pm
Please call COA at 526-6368 to register. This wellness class will help you feel better and create a sense of inner calm as we focus on gaining flexibility, strength and balance. We will use yoga mats or chairs while we do yoga poses. At the end of each class there will be a time of relaxation. Gentle yoga is appropriate for all levels from beginner to experienced. Bring a yoga mat and wear comfortable clothing. Carol Filbin, Certified Yoga Teacher
Friends Program Bone Builders Exercise Classes
Tuesdays and Fridays at 10:00-11:00am
This senior exercise program helps strengthen bone, build muscle and improve balance. You can exercise while seated or standing using small hand weights. Classes are held in the Newbury Heights Community Room, 52 Newbury Heights Road, Newbury. This is a walk-in program.
Slower Spokes for Older Folks Bike Group - Wednesdays
This is the easier biking group for those who want time "to smell the roses" as well as get some exercise. Somewhat shorter rides, somewhat easier routes, and a more leisurely pace characterize this group. If you might be interested, send an email to Mary at eysen@tds.net. Starting date will depend on weather. Suggestions for routes always welcome.
Line Dancing with Dee Connor - Wednesdays at 10:00am
Kearsarge Community Presbyterian Church, New London
Line dancing includes a variety of styles of dancing, needs no partner, and is lots of fun! An excellent form of exercise for both the mind and body. This is a walk-in program.
Needlework Craft Group - Wednesdays at 1:00-3:00pm
Love to cross stitch, do needlework, quilt, knit or crochet? We do, too! We'd love to chat, laugh, and get to know the folks who enjoy the same hobbies we enjoy. Please join us! This is a walk-in program.
Bike Group - Thursday mornings
The COA Bikers trek forth every Thursday morning from Spring through Fall for a 25-mile (more or less) bike ride from various locations in New Hampshire and occasionally, Vermont. Our goal is enjoying the scenery and getting a bit of exercise. Call COA at 526-6368 for more information or to be placed on the email contact list for schedule information. Weekly schedule also available at www.coachapincenter.org.
Women's Discussion Group - Fridays at 9:00am
Get to know your neighbors over a casual cup of coffee. Join friends, new and old, to visit, chat and share! This is a walk-in program.
Bridge
Duplicate Bridge – Mondays at 12:45pm and Wednesdays at 9:15am
Contract Bridge – Thursdays at 9:30am
Games
Poker – Tuesdays at 2:00pm
Hand and Foot Card Game– Wednesdays at 1:00pm
Mahjong - Thursdays at 12:30pm
Bingo! – Fridays at 2:00pm
Ten games for $5. Ten bingo sheets with 6 cards on each sheet. Participants must be 55 years old and older.
Blood Pressure Clinic - Monday, August 5th at 9:30am
This is a walk-in program.
Parkinson's Support Group – Tuesday, August 6th at 1:00pm
You are invited to join this lively, welcoming and supportive group! This is a walk-in program.
Computer Tutoring with Nick Oursouff
Please call COA at 526-6368 to register.
Wednesdays, August 7th, August 14th & August 28th 9:00am – 11:00am & 2:00pm-4:00pm
Nick will be available for ½ hour one-on-one tutoring sessions for the beginning computer user to the knowledgeable user who needs collaboration or advice. Learn to use your laptop, tablet or android device for a variety of tasks. Receive help with spreadsheets, email or designing a website. Nick has an extensive background in computers from teaching to programming. Please bring your device.
Humanist, Agnostic, Atheist Discussion Group - Thursday, August 15th at 1:30pm
Welcome to those who are interested in delving into a variety of humanist and non-theist topics. We share our knowledge and experiences related to the challenging questions of religion, spirituality, and how they influence our lives. Using reason, critical thinking, and honest examination, we do our best to approach personal truths. Bring your thoughts, your questions, and an open mind, and join our lively, respectful monthly discussions. This is a walk-in program.
Caregiver Support and Discussion Group – Thursday, August 22nd at 1:00pm
There is no instruction manual for being a caregiver! Join this peer-led group to learn tips, strategies and advice from those experiencing the same challenges and rewards. This is a walk-in program.
Movie & Pizza Matinee - Tuesday, August 27th at 12noon
"Fences"
Please call COA at 526-6368 to sign up.
An adaptation of August Wilson's award-winning play in which fifty-something garbage collector (and almost-pro baseball player) Troy Maxson (Denzel Washington) struggles with a fatigued marriage to Rose (Viola Davis), strained relationship with his son (Jovan Adepo) and the crippling weight of past disappointments. There is no charge for this event. Come check out our new projector!
AUGUST 2019 ORFS SCHEDULE
REMINDER: We meet Tuesdays at 10 a.m. for hiking or paddling. Always a good idea to bring your name tag, walking poles, water, sun cover, and even some bug spray.
Aug 6th ---PIRATE PARTY at Coombs' after HIKE or PADDLE around LAKE KOLELEMOOK in SPRINGFIELD, NH----leader/hosts, Bill & Kathy, 763-2307.
Heave ho, me hearties! Yarr all invited to join Cap'n Will aboard the "Plundered Bounty" for a most jolly bash celebratin' his birthday along with all ORFS mateys who have turned eighty! But BEWARE! ye may be ordered to "walk the plank" to uncover a treasure!
Kerchiefs and eye patches aready for the motley crew! Bring somethin' tasty to add to the Bounty-full Buccaneer Buffet. Wench Kate, is busy fixin' ye: sea gull legs, cannon balls (risotto), "catch of the day" and rum cakes with lotsa grog to wash it down!
First, you can shiver your timbers by steppin' lively or floatin' your own vessel around Lake Kolelemook before ye set sail at noon!
(ATTENTION: let Kate know soon who is 80 for special tribute)
Directions: Take Rt I-89 from New London; turn right off ramp at Exit 12-A on George Mill Rd. Go to intersection of Rt. 114/Main St. Turn left for 2 miles when you see the lake. Continue to town beach parking across from Luna-see Lodge, 2643 Main St. Coombs are right across from the town beach. Park where directed.
August 13th - GOOSE POND, CANAAN, NH
Paddle Leaders: John and Judy Reisch, 603-443-3780. Walkers and kayakers will meet at boat launch.
Hiking Leader: Joe Kubit, 526-6678. Hikers will meet at boat launch put-in.
DIRECTIONS: Take I-89 to exit 17, turn right off the ramp on Rt. 4 East toward Canaan. Continue 7 miles on Rte. 4 East, pass Mascoma High School and just past Pleasant Valley Store take a left onto Goose Pond Rd. Follow Goose Pond Rd for 5.2 miles to the boat launch put-in on the left. Note that Goose Pond Rd has a sharp turn in the road past the dam. Turn left at the fork (Talbert Hill Road bears right). Bring lunch to eat at the Reisch's house, which will be followed with Judy's delicious homemade ice cream for dessert! Bring bathing suits and towels if you want to hang out and swim after lunch.
Directions to Reisch's house (876 Goose Pond Road) Turn right out of the boat launch and continue about a mile. Most parking is available along the left side of the road before the house. There are also a few spaces in the driveway and two spaces in a pullout in front of the house.
August 20th Burkehaven Hill, POOL PARTY & COOK OUT at GODDARD'S, SUNAPEE, NH
Leader/hosts: Walt and Ellie Goddard. 763-4386. Original ORFS and their annual invitation to enjoy their lovely location around heated pool.
Kayakers can meet at Burkehaven Marina put in and park along the road where there is room. Then come back to Goddard's for lunch and pool party. Walkers have a few options from the house.
DIRECTIONS: Turn right past the gazebo at Sunapee Harbor onto Burkehaven Rd. Look for remaining stone chimney on the left and watch for recessed sign, "Heritage Drive" on your right. Turn in and park near their home on the left. Please bring a dish to accompany the provided hamburgers and hot dogs. Bring a chair and bathing suit. Lawn games will also be available or just relax and enjoy the view!
August 27th – August 29. Pilgrim Pines 220 West Shore Road Swanzey, NH 03446
At NOON on Aug. 27th------Leader is Joe Kubit, 526-6678. Please join us at Pilgrim Pines Convention Center, 220 West Shore Rd, Swansey, NH for a fun afternoon! Swim off the docks, paddle or hike around the lovely lake, play golf or just relax and enjoy the view! Bring your lunch to eat at the picnic tables in front of the main office. Call Joe for complete directions. There is still rooms available if you would like to stay all 3 days!