Programs
In order to conserve resources and remain fiscally responsible, we are no longer printing a monthly newsletter. Please contact COA at 526-6368 if you would like to be emailed a monthly program list.
Medicare prescription drug plan annual enrollment
October 15th – December 7th ServiceLink appointments are no longer available. Please call 1-800-MEDICARE for a Medcare Rx Plan reveiw.
Wayne Blanchard from Merrimack County ServiceLink will be available on most Friday mornings beginning October 18th to review your Medicare Rx plan (and/or your Medicare Advantage plan) and make any potential changes if needed. You can call Wayne directly at 228-6625 ext. 1200 to schedule an appointment. Meetings with Wayne at the Chapin Senior Center can be arranged.
_______________________________________________________
DECEMBER PROGRAMS
Count down to the holidays with
A WEEK OF TREATS
Dec. 16th thru Dec. 20th
Stop by COA each day for a yummy holiday treat, enjoy a warm cup of hot chocolate, and celebrate the holiday season with friends!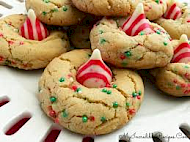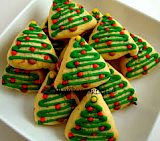 _______________________________________________________

Keys to the Valley Housing Initiative
Tuesday, December 10th at 10:00am
Ensuring that those who want to stay here, or come here, have safe and affordable places to live is key to the long-term sustainability and success of our region. Therefore, in 2019 to 2020, three regional planning commissions have joined together to help address this critical issue.
We need your help, ideas and participation in these conversations on the places we live. Please join us at the Chapin Senior Center on December 10th at 10am to learn more, share your story of home and how aging has impacted your experience, and discuss ways we may move forward.
To learn more, visit our website at www.keystothevalley.com. Please call COA at 526-6368 to register.
_______________________________________________________
Tom & Tom's Men's Discussion Group - Mondays at 8:45am
We want to hear your stories and we'll share a few of our own. Come visit over an endless cup of coffee! This is a walk-in program.
French Discussion Group - First and Third Mondays at 4:15pm
Join this casual, friendly group to practice your language skills and have fun. Participants at all skill levels are welcome! This is a walk-in program.
Chair Exercises - Mondays and Fridays at 10:15am
This low impact exercise program is perfect for those looking for an easy, effective exercise routine. This is a walk-in program.
Walking at Proctor Academy Gym - Monday through Friday at 8:30-10:00am
New participants please call COA at 526-6368 for registration instructions.
Outdoor Recreation for Seniors - Tuesdays at 10:00am
Join this active group to bike, hike, kayak and more! Please call COA at 526-6368 to register
prior to your first activity.
Memoir Writing Group - Tuesdays at 10:00am
This is a walk-in program.
Walk-In Painting Group - Tuesdays at 1:00pm
Bring your current painting project to work on. This is an informal group and we'd love to have you join us. This is a walk-in program.
Gentle Yoga – Second, Third and Fourth Tuesdays from 3:00-4:00pm
This wellness class will help you feel better and create a sense of inner calm as we focus on gaining flexibility, strength and balance. We will use yoga mats or chairs while we do yoga poses. At the end of each class there will be a time of relaxation. Gentle yoga is appropriate for all levels from beginner to experienced. Bring a yoga mat and wear comfortable clothing. Carol Filbin, Certified Yoga Teacher
Friends Program Bone Builders Exercise Classes
Tuesdays and Fridays at 10:00-11:00am
This senior exercise program helps strengthen bone, build muscle and improve balance. You can exercise while seated or standing using small hand weights. Classes are held in the Newbury Heights Community Room, 52 Newbury Heights Road, Newbury. This is a walk-in program.
Needlework Craft Group - Wednesdays at 1:00-3:00pm
Love to cross stitch, do needlework, quilt, knit or crochet? We do, too! We'd love to chat, laugh, and get to know the folks who enjoy the same hobbies we enjoy. Please join us! This is a walk-in program.
Tai Chi - Wednesdays at 2:30pm
Kearsarge Community Presbyterian Church, New London, NH. This is a walk-in program.
Women's Discussion Group - Fridays at 9:00am
Get to know your neighbors over a casual cup of coffee. Join friends, new and old, to visit, chat and share! This is a walk-in program.
Bridge
Duplicate Bridge – Mondays at 12:45pm and Wednesdays at 9:15am
Contract Bridge – Thursdays at 9:30am
Games
Poker – Tuesdays at 2:00pm
Hand and Foot Card Game– Wednesdays at 1:00pm
Mahjong - Thursdays at 12:30pm
Bingo! – Fridays at 2:00pm
Ten games for $5. Ten bingo sheets with 6 cards on each sheet. Participants must be 55 years old and older.
Blood Pressure Clinic
Monday, December 2 at 9:30am
This is a walk-in program.
Computer Tutoring with Nick Oursouff
Tuesdays, December 3rd, 10th & 17th from 9:00am – 11:00am & 2:00pm – 4:00pm
Please call COA at 526-6368 to register.
Nick will be available for ½ hour one-on-one tutoring sessions for the beginning computer user to the knowledgeable user who needs collaboration or advice. Learn to use your laptop, tablet or android device for a variety of tasks. Receive help with spreadsheets, email or designing a website. Nick has an extensive background in computers from teaching to programming. Please bring your device.
Parkinson's Support Group – Tuesday, December 3rd at 1:00pm
You are invited to join this lively, welcoming and supportive group! This is a walk-in program.
VNA Foot Care Clinic at COA
Friday, December 6 & December 13 at 9:30am-1:00pm
$25 Please call COA at 526-6368 to schedule an appointment.
Morning Book Group - Tuesday, December 10th at 9:30am
"I Will Always Write Back" by Caitlin Alifirenka and Martin Ganda
Chronicles the friendship between an American girl and her pen pal from Zimbabwe, discussing how a class assignment was the beginning of a correspondence that spanned six years and changed two lives. ~ NoveList This is a walk-in program. Please call COA at 526-6368 to obtain the book.
Movie & Pizza Matinee - Tuesday, December 17th at 12noon
"Disney's A Christmas Carol"
Please call COA at 526-6368 to sign up.
When three ghosts take penny-pinching Scrooge on an eye-opening journey, he discovers the true meaning of Christmas -- but he must act on it before it's too late. There is no charge for this event.
Caregiver Support and Discussion Group – Thursday, December 19th at 1:00pm
There is no instruction manual for being a caregiver! Join this peer-led group to learn tips, strategies and advice from those experiencing the same challenges and rewards. This is a walk-in program.
Humanist, Agnostic, Atheist Discussion Group – Thursday, December 19th at 1:30pm Welcome to those who are interested in delving into a variety of humanist and non-theist topics. We share our knowledge and experiences related to the challenging questions of religion, spirituality, and how they influence our lives. Using reason,critical thinking, and honest examination, we do our best to approach personal truths. Bring your thoughts, your questions, and an open mind, and join our lively, respectful monthly discussions. This is a walk-in program.
_______________________________________________________
DECEMBER ORFS SCHEDULE
We encourage you to join our merry band each Tuesday at 10:00 a.m.
Dec. 3rd---BOWLING AT MAPLE LANES IN CLAREMONT---Leader is Skip Hause 763-2328.
Directions from Claremont Opera House square: Take Pleasant St. South toward Charleston for 0.09 mile. Turn right at stoplight onto Maple Ave. and go 0.6 mile, turning right at Citco sign into Maple Lanes at 125 Maple Lane. Afterward we will meet at Imperial Chinese Buffet for lunch which is the next left after Wal-Mart turn off at 154 Washington St.
__________________________________________________________
Dec. 10th---ANNUAL CAROLING AND CHRISTMAS PARTY IN NEW LONDON---Program director, Kathy Coombs, 763-2307, Keyboard accompaniment , Al Peterson; Party Coordinator, Rosemary Silverberg, 526-7940, and Yankee Swap facilitator, Joy Kubit, 526-6678. We begin at Bittersweet Residence on Pleasant St. ( the next block down on your right from the Chapin Center.) Please arrive at 10 for instructions and your appropriate paraphernalia.
PLEASE WEAR RED TOP IF POSSIBLE! for the "formal chorus" with actual books! Then we will transform into characters for THE PAGEANT in second half! (Please trust me as you always do, because you are always amazing!)
After a little visit over refreshments, we will caravan to Lyon Brook Residence. Directions: Go back to Main St. and turn right and then left onto Parkside Dr. until you see #322 Lyon Brook. Park where you can in their circular driveway on your right.
Put your coats and purses on chairs in dining room and wrapped gift on Swap table provided. (It should be something that people will fight over!) Put on your hat and collar, then line up on the stairs for our second show. Afterward, please take some time to visit with the residents until we line up for the lovely holiday buffet.
After dessert, we'll move chairs to get a ringside seat for the grand finale, our unique Yankee Swap! You will be certain to leave overflowing with the Holiday Spirit to carry you thru the season!
__________________________________________________________
Dec. 17th---Hike, snowshoe or cross country ski the SUGAR RIVER RAIL TRAIL, NEWPORT---Leader is Bill Coombs, 763-2307.
Directions: Take Rt. 11 entering Newport and turn right at the town green onto Rt. 10 North. At Richard's Library, turn left onto Belknap St. to Hodgepodge knitting store. Turn right into Irving Oil and drive all the way to the end of their parking area to the trailhead. (Be sure to leave room for their trucks to maneuver.) Lunch is upstairs at Salt Hill Pub in downtown Newport at 64 Main St.
__________________________________________________________
Dec. 24th---MERRY CHRISTMAS!
__________________________________________________________
DEC. 31st---HAPPY NEW YEAR!
(Monthly coordinators are Kathy and Bill Coombs, 763-2307, loonylodge@gmail.com)