Programs
In order to conserve resources and remain fiscally responsible, we are no longer printing a monthly newsletter. Please contact COA at 526-6368 if you would like to be emailed a monthly program list.
Medicare prescription drug plan annual enrollment
October 15th – December 7th.
Wayne Blanchard from Merrimack County ServiceLink will be available on most Friday mornings beginning October 18th to review your Medicare Rx plan (and/or your Medicare Advantage plan) and make any potential changes if needed. You can call Wayne directly at 228-6625 ext. 1200 to schedule an appointment. Meetings with Wayne at the Chapin Senior Center can be arranged.
_______________________________________________________
OCTOBER PROGRAMS
COA ANNUAL MEETING
Tuesday, October 15th at 9:00am
Open to all COA members.
____________________________________________________________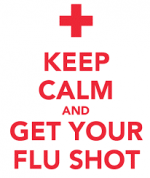 Flu Shot Clinic at COA
Tuesday, October 15th 1:00pm – 4:00pm
For persons 19+ years of age. Lake Sunapee Region VNA will bill Medicaid, Medicare and Medicare Replacement Plans. Please bring your ID card(s). Cash or check accepted.
_____________________________________________________________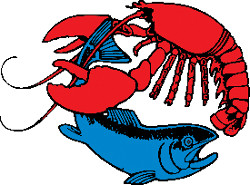 Join us for a road trip to Newick's Lobster House, Concord
Thursday, October 24th - Please note date change
COA will be covering the cost of the bus. Participants are responsible for the cost of their meals.
Please register to reserve your seat on the bus.
Bus leaves COA at 11:15am.
____________________________________________________________
Shamballa Reiki Sessions
Tuesday, October 22nd
Appointments from 10:00am – 3:00pm
Please call COA at 526-6368 to schedule an appointment.
During the Reiki sessions, Linda Luck of "Lady Luck Healing Therapies" will be checking the Chakras (energy centers) of clients to look for blockages in their energy system. Upon the completion of the session, she will review what was found concerning the Chakras and give the client paperwork explaining what any blockages mean for the client's health and what can be done about it. Shamballa Reiki works on energy concerned with mental, emotional, physical and spiritual health. Sessions are 15 minutes in length and the cost is $15 per session.
_____________________________________________________________
Hearing Loss Technology
Tuesday, October 29th at 1:00pm
Learn about the newest technology for individuals with Hearing Loss with Joan Marcoux, Communication Access Specialist, DHHS. There will be a hands-on demonstration of assistive listening devices, phone and doorbell signalers, phones with captioning services, and more.
Please call 526-6368 to register.
_____________________________________________________________
Tom & Tom's Men's Discussion Group - Mondays at 8:45am
We want to hear your stories and we'll share a few of our own. Come visit over an endless cup of coffee! This is a walk-in program.
French Discussion Group - First and Third Mondays at 4:15pm
Join this casual, friendly group to practice your language skills and have fun. Participants at all skill levels are welcome! This is a walk-in program.
Chair Exercises - Mondays and Fridays at 10:15am
This low impact exercise program is perfect for those looking for an easy, effective exercise routine. This is a walk-in program.
Walking at Proctor Academy Gym - Monday through Friday at 8:30-10:00am
Please call COA at 526-6368 for more information. This is a walk-in program.
Outdoor Recreation for Seniors - Tuesdays at 10:00am
Join this active group to bike, hike, kayak and more! Please call COA at 526-6368 to register prior to your first activity.
Memoir Writing Group - Tuesdays at 10:00am
This is a walk-in program.
Walk-In Painting Group - Tuesdays at 1:00pm
Bring your current painting project to work on. This is an informal group and we'd love to have you join us. This is a walk-in program.
Gentle Yoga – Second and Fourth Tuesdays from 3:00-4:00pm
This wellness class will help you feel better and create a sense of inner calm as we focus on gaining flexibility, strength and balance. We will use yoga mats or chairs while we do yoga poses. At the end of each class there will be a time of relaxation. Gentle yoga is appropriate for all levels from beginner to experienced. Bring a yoga mat and wear comfortable clothing. Carol Filbin, Certified Yoga Teacher
Friends Program Bone Builders Exercise Classes
Tuesdays and Fridays at 10:00-11:00am
This senior exercise program helps strengthen bone, build muscle and improve balance. You can exercise while seated or standing using small hand weights. Classes are held in the Newbury Heights Community Room, 52 Newbury Heights Road, Newbury. This is a walk-in program.
Line Dancing with Dee Connor - Wednesdays at 10:00am
Kearsarge Community Presbyterian Church, New London
Line dancing includes a variety of styles of dancing, needs no partner, and is lots of fun! An excellent form of exercise for both the mind and body. This is a walk-in program.
Needlework Craft Group - Wednesdays at 1:00-3:00pm
Love to cross stitch, do needlework, quilt, knit or crochet? We do, too! We'd love to chat, laugh, and get to know the folks who enjoy the same hobbies we enjoy. Please join us! This is a walk-in program.
Tai Chi - Wednesdays at 2:30pm
Kearsarge Community Presbyterian Church, New London, NH. This is a walk-in program.
Bike Group - Thursday mornings
The COA Bikers trek forth every Thursday morning from Spring through Fall for a 25-mile (more or less) bike ride from various locations in New Hampshire and occasionally, Vermont. Our goal is enjoying the scenery and getting a bit of exercise. Call COA at 526-6368 to register prior to your first ride and to be placed on the email contact list for schedule information.
Women's Discussion Group - Fridays at 9:00am
Get to know your neighbors over a casual cup of coffee. Join friends, new and old, to visit, chat and share! This is a walk-in program.
Bridge
Duplicate Bridge – Mondays at 12:45pm and Wednesdays at 9:15am
Contract Bridge – Thursdays at 9:30am
Games
Poker – Tuesdays at 2:00pm
Hand and Foot Card Game– Wednesdays at 1:00pm
Mahjong - Thursdays at 12:30pm
Bingo! – Fridays at 2:00pm
Ten games for $5. Ten bingo sheets with 6 cards on each sheet. Participants must be 55 years old and older.
Parkinson's Support Group – Tuesday, October 1st at 1:00pm
You are invited to join this lively, welcoming and supportive group! This is a walk-in program.
VNA Foot Care Clinic at COA
Friday, October 4th & October 11th at 9:30am-1:00pm
$25 Please call COA at 526-6368 to schedule an appointment.
Blood Pressure Clinic
Monday, October 7th at 9:30am
This is a walk-in program.
Morning Book Group - Tuesday, October 8th at 9:30am
Before We Were Yours by Lisa Wingate
A tale inspired by firsthand accounts about the notoriously corrupt Tennessee Children's Home Society follows the efforts of a Baltimore assistant D.A. to uncover her parents' fateful secrets in the wake of a political attack and a chance encounter with a stranger. ~ NoveList. This is a walk-in program. Please call COA at 526-6368 to obtain the book.
Humanist, Agnostic, Atheist Discussion Group - Thursday, October 17th at 1:30pm Welcome to those who are interested in delving into a variety of humanist and non-theist topics. We share our knowledge and experiences related to the challenging questions of religion, spirituality, and how they influence our lives. Using reason, critical thinking, and honest examination, we do our best to approach personal truths. Bring your thoughts, your questions, and an open mind, and join our lively, respectful monthly discussions. This is a walk-in program.
Movie & Pizza Matinee - Tuesday, October 22th at 12noon
"The Upside"
Please call COA at 526-6368 to sign up.
A recently paroled ex-convict, Dell, strikes up an unusual and unlikely friendship with a quadriplegic billionaire, Philip, in this "funny and warm-hearted buddy comedy" (Pete Hammond, Deadline). From worlds apart Dell and Philip form an unlikely bond, bridging their differences and gaining invaluable wisdom in the process. Inspired by a true story. There is no charge for this event. Come check out our new projector!
Caregiver Support and Discussion Group – Thursday, October 24th at 1:00pm
There is no instruction manual for being a caregiver! Join this peer-led group to learn tips, strategies and advice from those experiencing the same challenges and rewards. This is a walk-in program.
Computer Tutoring with Nick Oursouff
Tuesdays, October 15 & October 29th 9:00am – 11:00am & 2:00pm – 4:00pm
Please call COA at 526-6368 to register.
Nick will be available for ½ hour one-on-one tutoring sessions for the beginning computer user to the knowledgeable user who needs collaboration or advice. Learn to use your laptop, tablet or android device for a variety of tasks. Receive help with spreadsheets, email or designing a website. Nick has an extensive background in computers from teaching to programming. Please bring your device.
Oct. Outdoor Recreation for Seniors Schedule
October 1st Mount Sunapee in Sunapee NH
Leader: Al Peterson (603-763-5456) Hike around the base of Mt. Sunapee
DIRECTIONS: Take Rt. 103 to Newbury traffic circle to the park. Park straight ahead towards the beginner slope area (South Peak) by the grills and tables. From there, hike around the base of the mountain past the lodges, to the 3rd parking lot and back via the road. Other possibilities for those who want more challenge, might consider hiking partway up the slopes and back down. Bring lunch and chairs, etc. or can go to the Salt Hill Restaurant – the Shanty, in Newbury as 1407 NH Route 103.
October 8th - Farnum Preserve Trail & Poverty Lane Orchard, West Lebanon, NH
Trip Leaders: Bill and Kathy Coombs, 603-763-2307. Hike Farnum preserve trail and visit Poverty Lane Orchard in West Lebanon, NH. A lovely way to celebrate autumn by crunching on fallen leaves as far as you like on a 7 mile trail system, then a visit to an heirloom apple orchard where you can sample, pick and buy their unique varieties. They also are serious producers of Farnum Hill cider which you can learn about and taste. Pears, squash, jams and jellies are also available. Bring your lunch to eat at the picnic tables. DIRECTIONS: Go I-89 to exit 19, turn right onto Rt. 4 toward West Leb, then left at the first light onto Poverty Lane. It is one mile to parking on right and the trailhead on your left. Bring a picnic to eat at their picnic tables after your fall adventure.
October 15th King Hill Reservation Walk, Sutton NH
Trip Leaders: Henry and Libby Howell (Home: 603-938-5706 or Cell: 781-307-8817)
We will be walking along the Hominy Pot Trail at King Hill Reservation. This trail will become the Lyon Brook Trail to Gene's Walk & vernal pool bridge, then Felch Trail to the Nichols Trail which will loop us back to the Hominy Pot trail head.
DIRECTIONS TO HOMINY POT TRAIL HEAD
FROM NEW LONDON:
Hominy Pot Road begins at Rt. 11 a few hundred yards east of Rt. 89 Exit 11.
Head south on Hominy Pot Rd., eventually crossing under Rt.89.
Proceed a short distance until you see the "KING HILL RESERVATION" sign on your right.
This is the trail head for the Hominy Pot trail on King Ridge.
Park at this entrance or across the road.
FROM THE SOUTH:
Rt. 103 in Bradford to Rt. 114 in Sutton.
Head north on Rt. 114 to North Sutton & The Vernondale Store.
Turn west onto Kezar Lake Rd. until your reach Hominy Pot Rd.
Turn right and head north on Hominy Pot Rd. for approximately 1 mile.
When you come to a new bridge you have arrived at the KING HILL RESERVATION.
This is the trail head for the Hominy Pot trail on King Ridge.
Park at this entrance or across the road.
There will be soup & libations back at our house afterword. We'll give out directions to our house at the beginning of the walk.
October 22nd The Green Woodlands, Lyme, NH
Trip leader: John Reisch cell phone 603-443-3780.
The Green Woodlands are several thousand acres of wilderness forests in Lyme, Dorchester and Orange, NH. The owners generously allow free use of the property for hiking, mountain biking, and cross country skiing. There are over 80 miles of well-marked hiking trails. We will plan a hike of 2 - 3 miles along Cummins Pond and a beautiful mountain stream. Please bring your lunch in a knapsack and we will eat along the lake or the mountain stream.
DIRECTIONS FROM NEW LONDON: Take Interstate 89 North to exit 18. Follow Route 120 North to Hanover then bear right onto Route 10 North and follow about 9 miles North into Lyme. After passing the Lyme Green, bear right onto Dorchester Road toward the Dartmouth Skiway. Just before the Dartmouth Skiway, turn left to continue on Dorchester Road. The road is a dirt road from here on. Follow the road to the end and there is a large parking lot on the left. There is a sign with trail maps at the parking lot.
October 29th Mascoma River portion of the Northern Rail Trail, Enfield NH
Trip Leaders: Phyllis Piotrow and Barbara Cooper (Home: 603-763-9286 or Cell: 603-229-2113).
DIRECTIONS FROM NEW LONDON: Go north on route 89 to exit 17. Turn right at the exit onto Route 4 east toward Enfield and Mascoma Lake. In about ¼ mile take the first left onto Riverside Drive. Go about ½ mile to the parking area on the right. This is the Riverside Drive entry onto the Northern Rail Trail. When you get to the trail take the right hand direction toward Mascoma Lake. Go as far as you wish, then walk back to the parking area at the start of the hike. Lunch at Sunrise Buffet Chinese restaurant in Lebanon (2 Mascoma Street #5). To get to Sunrise go back onto Riverside Drive to Route 4. Turn right onto route 4; go about 3 miles and you will be in Lebanon. See Sunrise Buffet on the far side of the town square.