37 Pleasant Street, New London, NH 03257 603-526-6368
Hours: 9:00am - 3:00pm Monday through Thursday
Please note masks are required before entering the building.
---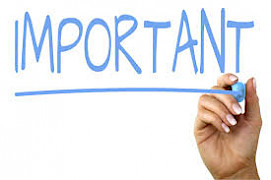 The Transportation Program is operating with a modified ride schedule. Please call COA Monday through Thursday from 9:00am to 3:00pm to schedule a ride.
Please visit the calendar and program list on this website to learn about the programs being offered. All indoor programs are limited to10 attendees and pre-registration is required.
COA's re-opening procedures - COVID-19 Re-Opening Plan
Town of New London Face Mask Resolution - https://www.nl-nh.com/
---
COVID POLICY UPDATE
April 2021
Kearsarge Area Council on Aging (COA) has been re-opened since July 6, 2021, allowing our members and the community to access our programming and services. Both our staff and patrons have graciously adapted to the necessary changes to allow our building to be open in a safe manner. The safety of our staff and our members is our first- priority. We serve the most vulnerable population, and we remain diligent in our efforts. Despite the expiration of the statewide mask mandate on Friday, April 16, 2021 our COVID-19 policies remain in place. We will continue the requirement of mask wearing in the building, social distancing, and a limited number of people in our activity area. The purpose is simple, to provide a safe space and to continue serving the community.
Thank you for your continued support, patience and understanding. We will update any changes to our policies on our website.
---

Be aware of COVID-19 vaccine scams! You are being scammed if you recieve a phone call requesting payment before recieving your vaccine. The State of NH and the CDC does not contact individuals over the phone. End the phone call immediately!
---

If you benefited from our outreach phone calls and would like to continue to be part of the program, or if you would like to be added to the call list, please call us at 526-6368. We're here just to check in or to chat!
---

We say goodbye to beloved friend and volunteer, Louise Bailey. Louise was a steadfast COA volunteer for decades, leading Chair Exercises for her dedicated group of fans, driving appreciative community members to important appointments, and volunteering at COA book sales for many years. We will all miss Louise's sense of humor, intelligence, quick wit, kindness and her perspective on what's important in life.
---

---

2021 Community Health Needs Survey
Every three years, New London Hospital, Lake Sunapee Region VNA & Hospice and other area partners conduct a survey of community health needs. Your feedback about what affects health in our community matters a great deal! We hope you will take about 10 minutes to give us your thoughts and opinions. Please use this link to complete the survey: https://survey.jsi.com/s3/2021-Health-Needs-NLH-LSRVNA This survey helps both health care and community organizations plan services and other ways to help you and our communities be healthy and well. In appreciation for your time, you can enter a drawing to win one of five $25 Visa gift cards. Your specific responses are private and will be incorporated into a final report of the survey results to be made available later this year. We appreciate your input.
---

---
All senior bikers are invited to join in one of the following road biking groups which are now affiliated with Granite State Wheelers (GSW).
Wednesdays: The Upper Valley Slow Spokes.
Thursdays: N89ers
The Slow Spokes usually ride at a somewhat slower pace and for a shorter distance than the N89ers.
Riders are encouraged to join Granite State Wheelers (GSW), a state-wide group that provides many benefits including insurance on club rides, newsletters, discounts at sponsor shops, bicycle maintenance clinics, full access to GSW ride schedule, and more.
Details can be found at www.gswheelers.org. The Slow Spokes and N89ers list their weekly rides on the Meetup app (www.meetup.com) under the GSW club link (www.meetup.com/granite-state-wheelmen-bicycling/).
Welcome!
This website is your portal to a wonderful world of wellness, community engagement, and information about healthy aging in our greater Kearsarge community.
On behalf of our board of trustees, hundreds of dedicated volunteers, and my staff colleagues, I welcome you to our COA website.
We are grateful and honored to serve our senior population in nine local communities and welcome your ideas about programming, activities, and services.
We are a community of like-minded neighbors who help each other live healthy and happy lives in our beautiful Lake Sunapee area. Our Chapin Senior Center is our hub for social interaction, volunteerism, lifelong learning and exploring, healthy aging, and a source for referrals to other organizations and agencies that best meet your needs.
---
We do this through our 50+ programs and activities, our transportation and mobility equipment services, and our many social and recreational events throughout the year, both solo and in partnership with other community organizations like the Lake Sunapee VNA, local town recreation departments and libraries, and our other partners and collaborators.
We ARE NOT a social services agency in the classic definition of the word, as many important elder services are not directly provided by COA. Rather, we are happy to inform you on where to best find important services like Meals on Wheels and long-term care, as examples.
I invite you to drop into the Chapin Senior Center, speak with me or any of my volunteer or staff colleagues, and find out how to open up a world of healthy living in our beautiful part of New Hampshire.
In the meantime, please enjoy the wonderful resources offered here in our website. You can always email me at kelley@coachapincenter.org.
Be well,
Kelley Keith
Executive Director
---
About us:
Our Kearsarge Area Council on Aging: People Helping People
COA responds to as many unmet needs in our community as possible, understanding that we are not a traditional "agency"-style service organization, but rather an organization founded on the principle that social engagement is the centerpiece to living a healthy and happy life.
We do offer a couple basic human needs, such as transportation, health related services and education, and nutrition programs.
COA has grown to a full time senior center, meeting many varied and daily needs of area elders, emphasizing social enrichment and interaction.
The Center is open 12 months a year, 8am to 3pm Monday through Thursday, closed on Fridays, Federal Holidays and during Kearsarge Area School closings.
COA serves the residents in Andover, Danbury, Grantham, Newbury, New London, Springfield, Sunapee, Sutton and Wilmot and was founded in 1992.
In addition to a variety of seasonal programs, activities, and services offered at the Chapin Center, COA partners with area organizations to expand services and programs throughout our nine-town service area. We have a volunteer force of dedicated individuals and a membership of over 2,800 people. Volunteers contribute more than 5,395 hours of service in 2020. .
COA keeps the community informed on topics of interest to seniors and upcoming events each month. Being a focal point in the senior community allows the COA to function not only as a social and educational hub, but also as an information ​and referral base.
COA is a charitable, non-profit 501(c)(3) organization and operates in a good standing with the State of New Hampshire's Attorney General's Office.